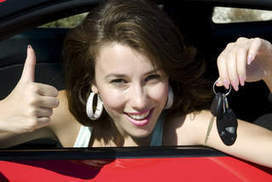 Using the internet to research a potential new car purchase is breaking down brand allegiances, a report has found.
J.D. Power 2013 New Autoshopper Study found that 50 per cent of car shoppers who use the web to research prior to purchase will be open minded about which brand they opt for. Gen Y buyers are the most open-minded, with 54 per cent claiming they were open to any car brand.
The results are based on feedback from more than 17,000 owners and lessees. The study looks at how new car buyers use digital devices such as computers, tablets and smartphones to assess their options before committing to a particular car.
Of those respondents, 79 per cent used the internet to research prior to purchase. Of those, 98 per cent head to manufacturer websites, while 83 per cent will view a dealership site, 80 per cent will consult third-party (car review) sites and 7 per cent will research using social media.
Gen Ys were most likely to use a smartphone, with 47 per cent getting out their Apple or Android device to Google or Bing new models.
"It is important for brands and websites to pay special attention to Gen Y buyers, as they are increasing in market share at the greatest rate among all new-vehicle buyers and now comprise more than 20 per cent of all retail sales," says JD Power senior director of automotive media and marketing, Arianne Walker.
Walker says the fact Gen Y buyers use their smartphone means there could be untapped potential for car makers with advertising and social presence.
Tablet use for new car research has jumped 39 per cent compared to 2012, and smartphone use is up 15 per cent. Of those who used the web for research, 34 per cent used multiple devices.
The research also found that on average, the purchase process takes about four months from start to finish, with the average researcher accessing 10 car-related websites prior to purchase.
Continue reading on news.drive.com.au
---
---
Categories: Automotive, Demographics