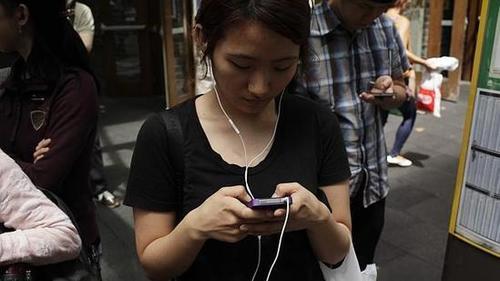 While the advent of the web took 15 years to disrupt everything, with the smartphone, it has only taken five.
When internet analyst and all-around digital guru Mary Meeker from Silicon Valley venture capitalist firm Kleiner Perkins Caufield & Byers delivered her most recent Internet Trends presentation, mobile figured heavily. Interestingly, she tells us that while the advent of the web took 15 years to disrupt everything, with the smartphone, it has only taken five.
This shouldn't come as a surprise to anyone as we've all witnessed first-hand the monumental shift in behaviour to mobile everything. Mobile and digital disruption has permanently changed the status quo in marketing – even the path to purchase and the hallowed sales funnel have morphed into a sales cycle. Tried and tested traditional advertising techniques certainly don't work like they used to, but moving to a mobile acquisition model is no piece of cake. Mobile is anything but easy.
There are relatively few marketers out there with mobile runs on the board, says Simon van Wyk.
While most marketers have awakened to the fact that their customers are on mobile, and have started to make mobile a priority, there are still relatively few mobile and app marketers out there with real runs on the board.
You could say app marketing is a bit like a bunch of teenagers and sex. Everyone's talking about it, but only a few are actually doing it. And for those that are doing it, it's all a bit messy, spontaneous and full of angst. Let's say there's very little chance of a meaningful ongoing relationship developing from it.
So it was a pleasure to meet a real mobile marketer with an enormous amount of app marketing success to her credit. Iryna Newman, as director of mobile acquisition at Groupon, spearheaded the daily deal company's transition to mobile first.
Iryna, who is now head of mobile at OpenTable, generously shared her thoughts on mobile app marketing with me, which I have summarised into five key points. The entire conversation, which is well worth a listen, is available as a podcast from the HotHouse website.
1. Tracking
While you need to do your homework on the best vehicles to advertise your app based on your own user profile and target market, it's critical that you can track your results. Iryna's key message for app marketers is to hold off spending until you can comprehensively track your activity so you can clearly understand which channels are responsible for driving your most efficient app downloads. As such, it's essential to set up rigorous conversion tracking that includes Apple's IDFAs. In most cases app marketers need a technology partner to tackle the complexity of app conversion tracking and correctly match the app download to the source.
2. App Store and Google Play
While you need to create a marketing plan to drive users to the App Store and Google Play, hitting the sweet spot of a Top 25 ranking in the App Store requires downloads. According to mobile app analytics firm Distimo, research conducted during May 2013 indicates that an iPhone app needs 23,000 free downloads per day to reach number 50 in the top free charts in the Apple App Store. For paid applications, this number is considerably lower, at 950 downloads. To reach the number 50 in top grossing charts, an app needs daily revenue of $12,000.
Continue reading on www.brw.com.au
---
---
Categories: Mobile