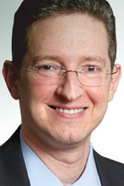 Tracking consumers from their desktops to their tablets and then to their smartphones sounds cool, but it's not that simple.
As mobile advertising dollars race to catch up with consumers' evolving behavior, a number of startups have emerged with a tempting proposition: target the same user across both his mobile and desktop devices. It sounds logical: one core driver of advertising performance is frequency of exposure, so increasing this frequency across devices should help. After all, a consumer doesn't undergo a change of identity when he closes his laptop and opens his smartphone, right?
Yes, but it's not that simple. Consumers do exhibit different mindsets and behaviors as they use different devices. Though a person remains the same person as he watches prime-time TV, searches for a product on Amazon or checks his Facebook feed, he has a different level of receptivity to advertising in each of these contexts. We can't effectively use cross-device advertising without taking this into account.
From a retention standpoint, it sounds intriguing to be able to identify the same consumer as he navigates from one device to another. Sending the wrong catalog to someone's house is very expensive. Accordingly, customer-relationship management uses purchase data and other information to improve return by cross-selling or upselling to identifiable customers across multiple channels (voice/call centers, in-person/customer service, digital/email and print/direct mail). Retention and win-back marketing tactics personalize different offers to high and low-value customers. This may require identifying the same customers across multiple devices, often with personally identifiable information.
On the other hand, acquisition marketing relies primarily on anonymous identifiers to attract new customers (since by definition these consumers don't yet have a relationship with the advertiser) and does not require identifying the same user across multiple devices. The only reason such a technical feat would be useful is if it drove down acquisition-marketing costs. However, since the reach is diminished and the cost increases with the technologies that try to stitch the same user across multiple devices, marketers should treat this new tactic with caution, beyond any concerns with privacy.
Continue reading on adage.com
---
---
Categories: Consumer Trends, Digital Advertising, Mobile