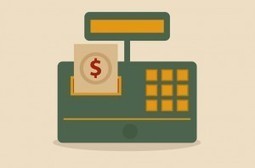 New research demonstrates social media are driving sales.
Do social media drive sales?
We know social media are important, but do they drive sales? Vision Critical recently ventured to answer that question. The company has produced a report called "From social to sale: 8 questions to ask your consumers," which contains some very interesting data from Canada, the United States and the United Kingdom and sheds light on whether social media have an impact on sales.
Some of the key findings of the report include
4 in 10 social media users have bought something after "sharing" or "favouriting" it on social media like Twitter, Facebook or Pinterest
Online and in-store purchases driven by social media are relatively equal
Pinterest is the most likely catalyst to drive "spontaneous purchasing"
Other interesting numbers reveal the portion of users, by platform, making purchases after "sharing" or "favouriting" on that platform. For example
15% of the population uses Pinterest, and 29% of these users have made a purchase after liking/pinning an item on Pinterest
73% of the population uses Facebook, and 38% of these users have made a purchase after sharing/liking an item on Facebook
24% of the population uses Twitter and 22% of these users have purchased something after tweeting/retweeting/favouriting it on Twitter
What does this mean for your organization?
It means that social media can drive sales. It also means it will be important for you to know which social platform–or platforms–your customers frequent. This information may be gleaned from industry data, like the research about social media demographics containedhere and here. As well as from primary research conducted by your organization through methods like customer surveys.
Social media should not be your only strategy. They should fit into a larger outreach program influenced by in depth knowledge and understanding of your customers.
This report is filled with so much great data. It is definitely worth the read! Check it out here.
Continue reading on thornleyfallis.ca
---
---
Categories: Social Media