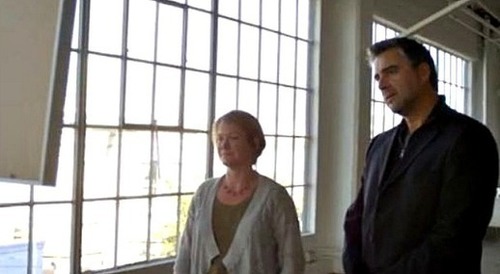 The digital age has made it amazingly easier to reach out to consumers but building lasting relationships takes efforts. Here are the thumb rules to achieve that.
Advertising hasn't changed much since the time it was first thought about in fourteenth century when the Romans ruled. Then the slogans and art were painted on building walls. Only that today it has become insanely easier for marketers to attract and engage consumers. But the ground rules remain the same. Consumers like the experience of being able to identify with the brand. Love them, entertain them, inspire them and they will believe in you even during your tough times.
Here are few tips that show what the successful brands are doing right
Learning at every step
Even though humans are competitive they love to learn from their competitors and this holds true for businesses as well.
If you are following a brand in social media and glad that you did, it's a high probability that they are either doing one of these three things:
Creating a connection with one of your passions or interests.
Holding your interest with their engaging personality.
And the most importantly providing helpful information to you in the process.
Consumers are increasingly becoming familiar with digital technology and businesses are evolving their marketing strategies making their presence felt on all possible digital platforms including Websites, applications and of course social media. The major benefit for brands is that they get to connect with their clients all over the world, reach out effectively to their specific target audiences and fulfill their expectations. But with wide range of choices comes problem of plenty.
Adobe Photoshop's surprise at the bus stop 
Letting innovation do the talking
The digital technologies we use today were not possible a few years ago. Think of new ways of grabbing people's attention. More often than not, you will find that your consumers have a daily routine. Try to change one part of that routine and you've got yourselves an attention-grabbing advertisement. Catch your consumers on the go while they're least expecting it.
Waiting for the bus is not a fun time unless you happen to be at this bus stop in Finland where clueless bus riders are photoshopped into advertisements right before their eyes. In this video, the Adobe artist spots a potential romance brewing between a young man and woman waiting for the bus and pops their photos onto a picture of a wedding cake. Other travelers find themselves on a movie poster or in a skin cream ad. The Photoshopped images and videos are displayed in real-time on the bus stop wall for their viewing pleasure. The prank was pulled off with help from Adobe, hidden cameras and a healthy dose of humor, to raise awareness about Adobe Creative Day, which is June 11. Take a look for yourself in the video below:
Diet Coke's Slender Vender
Another example about simple yet innovative thinking was displayed by Coke in its Diet Coke commercial where the soft drink giant creates an ultra-slim Diet Coke vending machine placed at critical locations. The placement and the design were enough to have people buying instantly.
Ford's Park Assist Feature with Pinball
Captivating with more than one of the five senses
The message in the advertisement reaches across faster when it captivates consumers' senses: sight, sound, touch, taste and smell. When people find your advertising message coming to them through more than one senses, it mesmerizes them. It creates an "experience" in their minds that they won't forget soon.
To raise awareness of Ford's new Park Assist feature, it was a simple matter of making Parisians vividly aware of how they park. Over a tight parking spot, Ford installed a giant pinball machine that showered points every time a car was successfully parked and reacted every time it got hit.
See more great examples of brands breaking the rules at www.technology-digital.com
---
---
Categories: Brand, Digital Advertising, Leadership, Social Media