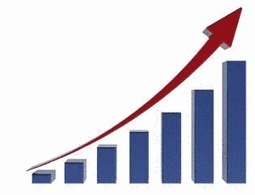 NEW YORK – Research by IgnitionOne, a global leader in cloud-based digital marketing technology, revealed that year over year (YoY) paid search spend for tablets and smartphones are up 116% and 106%, respectively, in the US.
The report, which highlights trends across digital advertising, also revealed that US programmatic display spend increased 130% for retail advertising and 156% for travel advertising YoY in Q2. Both verticals saw average clearing prices exceeding two dollars.
These figures are released quarterly by IgnitionOne, which powers more than $30 billion in revenue each year for leading brands through digital marketing solutions.
Key findings in the report:
US search spend grows year over year (YoY) – Search spend in Q2 was up 7% when compared to Q2 2012. This is an acceleration over the YoY growth rate of last quarter.
US retail sees strong growth in paid search – Retailers saw robust growth in activity and spend in Q2. Impressions were up 24% and search spend increased 18% YoY.
Huge increases in mobile advertising continue – US Mobile devices saw a triple-digit increase in spend for both smartphones and tablets with a 106% and 116% YoY increases, respectively.
Programmatic Display – US programmatic display had an impressive showing in Q2 for retail and travel. These verticals saw spend increase 130% for retail and 156% for travel YoY in Q2. The average clearing price in Q2 for retail was $2.07 and for travel, $2.41.
Google Enhanced Campaigns –In these early days of the migration to Enhanced Campaigns, we are seeing a jump in both cost and CPCs. Presumably this is driven by two main factors, an increase in competition in the mobile and tablet space as well as a loss of granular/ keyword level control of the mobile and tablet channels.
"Though traditional paid search continues to mature as a channel, we still see growth in this quarter and we expect that to continue moving forward" said Roger Barnette, President of IgnitionOne. "Newer channels like mobile advertising and programmatic display are where we are seeing the greatest increases in spend as marketers continue to innovate to reach their audiences."
Continue reading on www.adoperationsonline.com
---
---
Categories: Digital Advertising