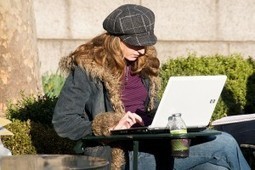 When the biggest brands in the world turn to Content Publishing versus relying on traditional marketing, what does it mean for the rest of us?
The ability for a brand to control their own content is still an under appreciated concept. Paid media is not always an option for all brands, simply because well… it costs lots of money to be effective. The cost of the media is one thing then factor in production costs and it is just not an option for some brands. Another issue involves the time it takes to get to market, consumers today expect content to be timely and relevant. The opportunity for brands of all sizes to get into Content Publishing makes this a popular marketing trend.
Unless you've been pulling a Rip Van Winkle and sleeping for the least 5 years, there has been a significant cultural shift in how consumers absorb content. In fact, if you've been sleeping you might be wondering what exactly I mean by content. I would simply describe online content as a type of  media that communicates a message to your audience via the web, it can be in the form of text, visuals, audio or video. With brands turning to content publishing, they now can control the flow of information.
In a recent article by Ron Ruggles in Nations Restaurant News, Taco Bell CEO Greg Creed stated, "Traditional Marketing no longer works". Yeah, wow that is pretty big news coming from one of the largest Quick Service Restaurant chains in the United States and one that traditionally spend millions on paid media.
"You need positive news out there every day," Creed said. "If we don't fill the airwaves with positive news, there will be things out there like the kid licking the tacos."
For some brands, the "Taco Licking" incident would have scared marketing departments and most CEOs away from digital content publishing. However, Taco Bell understands that things happen and that it doesn't mean you abandon the medium every time something goes wrong. When those unfortunate incidents occur, you can defend against isolated black eyes and rely on positive content you've shared plus you have social channels in place to repair the damage.
Another one of those big brands you might have heard about is the Coca-Cola Company. One of the worlds most recognizable brands understands the obstacles, and yet they still invest in social media as a way to build a closer relationship with their customers.
Continue reading on www.steamfeed.com
---
---
Categories: Brand, Content Marketing