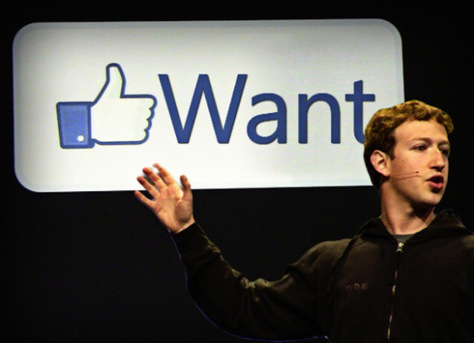 Social has never performed as well as search for advertisers. That looks like it could be about to change, because Facebook's new News Feed ads are absolutely killing it.
And the metrics are, frankly, mind-blowing.
According to a new one-billion-impression ad study by retargeting giant AdRoll, news feeds ads have a massive 21 times higher click-through rates than standard web retargeting ads and an incredible 49 times the click-through rate of Facebook's right-hand side ads.
"A year ago we were having the discussion that Facebook doesn't work, and GM is pulling its ads," AdRoll president Adam Berke told me this morning. "Now we're having the conversation on whether this rivals Google!"
News Feed ads sit, as the name suggests, right within the flow of the feed of social news that Facebook users come to the site for. Sold via Facebook Ad Exchange, the ad units enable brands to target consumers who have previously visited their sites — hence "retargeting" — which enables advertisers to merge the intent graph (what people want) with a social site (Facebook). They're larger than Facebook's right-hand-side ads, and they're qualitatively different in very significant way.
"Facebook hit on a winning combination from a direct response perspective by fusing two things," Berke says. "They combined the power of programmatic advertising with Facebook's own secret sauce — this native environment which is very engaging."
Continue reading on venturebeat.com
---
---
Categories: Social Media