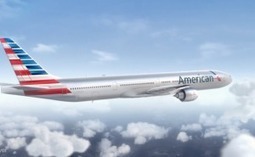 Brands today understand the importance of using data to tailor their messages and to reach their key target audiences, so it would be reasonable to assume that TV and its 'shotgun' approach to advertising is becoming less appealing. Indeed, the IAB announced in 2009 that online advertising spending in the UK had overtaken TV advertising for the first time in 2009, many industry executives believed the death knell had sounded for this channel.
But the arrival of connected TVs (essentially TVs with an internet connection) changed everything and created a major opportunity for advertisers to combine the emotional appeal of TV advertising with web-type metrics and measurement that are becoming so important to advertisers.  There is no doubt that connected TVs are becoming a mainstream technology. FutureSource predicts that by 2014, we will see 28 million devices – equal to 100% penetration – in the UK alone.
With such growing popularity, it's clear to see that we're reaching a tipping point when it comes to connected TVs. From a brand perspective, it's no longer a platform that can be overlooked when considering ad spend. In fact, with demonstrable impact and the potential for driving direct action, the time has finally arrived for the Connected TV platform.
The audience for Connected TV
According to findings from the most recent Rovi and Decipher field research, the audience for connected TVs is shifting, and fair to surmise, heading mainstream. Females now – for the first time since Rovi and Decipher began its research in 2011 – represent 55% of the connected TV ownership market.
Similarly, owners of Connected TV now represent a far more balanced range of age groups than we saw in the third quarter of 2012 – with a decrease in 25-34 year olds and an increase on older viewers.
Connected TVs are becoming more innovative and users expect more of their devices than ever before. When asked, 2 in 5 connected TV owners said that they would use a service that recommends TV shows they might like to watch – an uplift of 59% from last quarter. TV viewing is also becoming much more of a social experience, with almost 3 in 4 respondents admitting talking to others while watching TV.
Drivers for change
Clearly habits are changing, but it's interesting to understand the reasons behind this mass adoption of connected TVs. A major factor is the rise of Video on Demand (VOD). According to VOD Professional, 53% of UK consumers are watching more VOD content than they were twelve months ago, demonstrating that VOD is becoming an integral part of the TV landscape. VOD now is the number one reason for purchasing a connected TV, with almost 1 in 2 claiming that they purchased their TV to primarily get access to VOD on the bigger screen.
How can advertisers make the most of the changes?
But what does this changing landscape and rise of connected TVs mean for the world of advertising? More than anything, the results in the first quarter continue to reinforce that connected TVs represent a tremendous opportunity for advertisers to engage consumers:
Awareness of advertising on connected TV platforms continues to increase with 55% of respondents in Q1 2013 claiming they have noticed advertising –increasing 14% in just three months from Q4 2012.
1 in 10 claimed to have clicked on the advertising, an increase of 8% since last quarter
Connected TV advertising also appears to result in an action, with 1 in 4 respondents exposed to advertising on the platform claiming to have watched the video featured and 19% claiming they went on to purchase the advertised product
Word-of-mouth was also popular with 16% claiming to have talked to someone about the brand after seeing the advertising
It's clear that viewing and interaction habits around these platforms are evolving. Brands today have more consumer touch points than ever before and by taking advantage of this increased consumer activity, advertisers can really drive brand awareness and understanding of particular products and campaigns.
Continue reading on wallblog.co.uk
---
---
Categories: Television, Trends