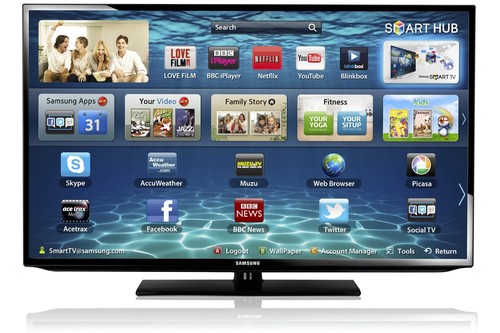 Depending on which version of events you believe, (and which definitions you favour) Sir Tim Berners-Lee, working at CERN in Switzerland, effectively invented the World Wide Web (www) sometime in 1990-91. In the intervening 22+ years, as we all know, it's had a massive impact on people's lives: how we connect and share, how we work, how we get entertainment and how we buy things.
Marketers have been required to get involved; not least because their target audience is spending increasing amounts of time in digital spaces and often actually making purchases there; naturally the advertising needs to follow the eyeballs. But how to fit the new stuff in alongside the old? Depending on the make-up of your audience and the geographical regions you operate in, you are likely to find that offline media are still vitally important within your marketing mix, especially for delivering reach. People still watch TV, read newspapers and magazines and listen to the radio; although admittedly there is some substitution with digital channels. There is also the new phenomenon of multi-screening (eg smartphone and tablet in front of the TV in simultaneous use). So it's really not enough just to understand the 'new' digital platforms; how to fit them into the mix effectively to maximise ROI on the total budget is just as important.
As Digital has grown in importance and in its share of marketing budgets, the thorny issue of integration has raised its head periodically; i.e. how to make sure all marketing communications, online and offline are working together seamlessly with maximum harmony and synergy. It's effectively a 'no-brainer'; we all aspire to it, but there are lots of reasons why it's so difficult to achieve out there in the real world. The latest challenge is that of integrating 'mobile digital' with 'desktop digital'; although 'mobile' is rapidly ceasing to be a niche and we talk confidently about 'responsive design', many websites are still not optimized for mobile devices… Noting that 80% of brands still don't have a mobile optimized site, Simon Andrews of Addictive, speaking recently at The Future Of Digital Marketing conference said that the opportunity was now too big to ignore. "You are losing money by not doing it properly now – if you're not doing it then someone else is".
Econsultancy, who were one of the pioneers of publishing and training in digital (previously internet and e-) marketing, originally in the UK and now also in the US and Asia, recently published their Modern Marketing Manifesto.
Here are some highlights:
Strategy
We believe marketers should sit at the board table and help set strategy. If you do not believe your understanding of markets, products, customers and positioning plays a vital role in shaping strategy then you are not a modern marketer.
Digital thinking should be embedded in marketing strategies as a matter of course. Digital may not be relevant to every marketing effort but organisations need to properly consider digital and change their culture and processes to become more digitally oriented.
It is a mind-set rather than just an executional approach. If you do not 'get digital' then you cannot be a modern marketer.
Great businesses look beyond the horizon. Great marketers have the vision to define the horizon.
Customer experience
We believe that improving the customer experience must be the relentless focus of modern marketing. We believe this is key to customer satisfaction and loyalty.
Customer experience is about customer centricity as evidenced by the service or product that we deliver across channels. It is about respecting the power and importance of great design.
Experiences are events, products, services, hardware, software, customer service. Indeed, every interaction with a customer is an experience that we must make as relevant, pleasurable, easy and useful as possible for them.
Since resources and time are not infinite we need segmentation to help ensure we deliver the best possible experience to our most valuable customers.
Continue reading on mikeberryassociates.com
---
---
Categories: Digital Advertising, Leadership