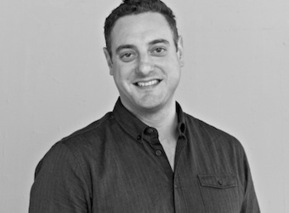 When I decided to move agency-side after 12 years as a client working on the second-biggest brand in the world, my agency cohorts warned me that 'advertising would be amazing if it weren't for the clients.'
Eighteen months on, with the gasps of many clients still ringing in my ears, I am now in a position to shed some light on the ongoing passive feud between agencies and clients…
Myth #1: Agencies are more fun
The truth is, I probably had just as much fun at my old job, on the client side, in a company that more than some people would consider the yard-stick for boring, IBM.
People make fun, not companies.
Einstein's law of relativity is at play at the agency as it is everywhere – when the agency is pushing hard, working hard, you'll also see them blowing off steam. Agencies work hard, so they play hard.
Myth #2: Agencies are only interested in awards
The advertising industry is one of the most self-congratulatory of any. Of course, some awards get more credit than others. Clients love Effies. Lions make everyone tingle.
I think awards are like a passport stamp: a reassuring shortcut to an agency shortlist, or a way that agencies can attract the best talent.
Agencies see awards as a necessary evil because clients place some weight on them; clients like the idea of agency awards, but dislike that agencies chase them. That's where it gets tricky. Because as long as clients place any weight on awards, agencies will continue to chase them. I also think clients want to be award winning marketers, being seen to direct and architect award-winning work.
Ultimately, it's important for both sides to know that the best awards – those that clients value most, which deliver the biggest tingle – are won by doing good work that works hard for the client.
Whenever an agency develops a great award entry, but the work is hollow, it's the type of 'award-chasing' clients despise. My feeling is agencies would rather not make hollow award entries either. They just want permission to do the good work to start with.
Myth #3: Agencies are all about lunching and boozing
When clients ask me why I switched from client to agency, I almost always say Mark Green (CEO at The Monkeys) convinced me with the promise of lunches, boozing, wild parties and endless fun. It's a line, but they like it more than the reality (I'll tell you why I really made the switch if you ask nicely).
Without doubt, I lunched and boondoggled more on the client side. I'm not sure where this idea that agencies spend most of their week at the pub or at lunch came from but it's not true. Well, sort of. Yes, we spend time at the pub and lunch – but much less than the client-side frivolities.
I blame Mad Men. Personally, I am still waiting to drink scotch at the agency at 10am.
Myth #4: Agencies do not respect clients
I think clients believe this, but it is not true.
Agencies respect clients that use the agency the right way. This means involving them in the client decision-making process, using the agency for thinking power, and deriving options and paths available to the client. Agencies respect clients that work to maximise the output of the agency in quality terms, not necessarily quantity terms.
Agencies respect involvement, contribution, considered thinking and decision-making. A client who has strong self-awareness and knows their role as the leader of the combined agency-client team will walk the hallways of any agency well respected
See on www.marketingmag.com.au
---
---
Categories: News