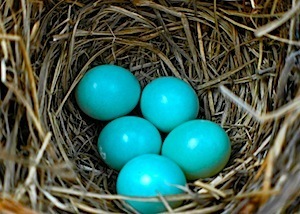 I've probably approached Twitter marketing in fifty different ways.
And in an attempt to find the best way to go forward with my own marketing efforts on Twitter, I recently realized that I'd collected a fairly valuable list of killer resources along the way.
Would you like to know how to startmarketing your business on Twitter?
How about more advanced approaches to getting more retweets, more followers, and more prospects for your business?
If there are secrets and special formulas that can magically unlock the power of social media out there, I don't know them.
What I do know, is exactly what the experts are doing — day in and day out. And now, you will too …
What is Twitter?
Twitter in Plain English
Entertaining and easy to follow, this video from Lee and Sachi LeFever of Common Craft show ways of understanding how Twitter works and fits into your daily workflow and lifestyle.
48 Ways to Explain Twitter to Skeptics
David Meerman Scott confronts the inevitable questions from the Twitter skeptics. His family asked him to explain Twitter, grilling him on Christmas. Instead of explaining himself, he tweeted the question and posted his replies.
Setting up your Twitter account
The Beginner's Guide to Twitter
Michael Hyatt shares a tutorial on how to set up Twitter for your cell phone. He also goes over some basics on how to tweet with third-party tools.
Newbie's Guide to Twitter
Rafe Needleman shares a step-by-step process of getting started on Twitter. His steps include basics like the initial account set up, getting started on your mobile phone, following and joining friends and even mindset ideas for new Twitter users.
Twitter and Personal Branding: The BIG Mistake I See People Make Every Single Day
David Meerman Scott shares secrets you can use to setup your Twitter profile with your personal brand.
Why You Need a Kick Ass Twitter Background
Marian Schembari shares a few profiles on Twitter and why they represent their brands so well.
It's OK to Have Multiple Twitter Accounts
In fact, it's necessary if you have multiple departments in your business. Christian Collard explains how he uses multiple accounts for his business to target followers and build relationships.
New twitter users start here
Social Media Workflows Part 1: Awareness and Capture
Setting goals before jumping on Twitter will get you farther than any other strategy. Chris Brogan discusses how you're going to use Twitter for your company and how to put a plan in place.
Continue reading on www.copyblogger.com
---
---
Categories: Social Media