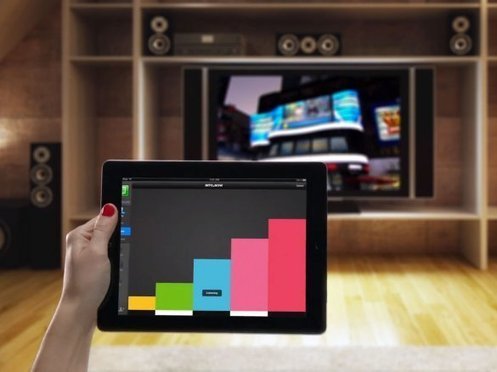 Are your rivals going to let viewers respond immediately to TV ads on their iPads, while your ads just hope to be remembered?
Second-screening, where consumers use mobile devices while watching TV, presents great opportunities for brands, retailers and financial services, and is on the increase.
Second screening: the stats
It has always been perfectly natural for people to flick through magazines, answer phone calls and decide on purchases in a mail order magazine while watching TV.
Transposing familiar behaviours to mobile devices drives successful second screen experiences and this is reflected in the high proportion (86%) of the audience using second screens while they watch television: surfing the web, answering mobile calls, texting, instant messaging, emailing and making purchases online.
The behaviour is even more pronounced in younger generations, with 46% of 18 to 24 year olds commenting on shows via the second screen compared to 14% of 55 to 64 year olds, and the trend is one of growth.
Second screen experiences can be monetised through commercial transactions or via non-transactional models and my previous blog illustrated some successful examples of both. Non-transactional models generally enhance the existing TV advertising model through a range of options:
Interactive advertising.
T-commerce.
Dynamic ad insertion into video on demand (VOD).
Targeted or addressable advertising.
Interactive advertising can be executed by adding a graphic overlay or inserting an interactive prompt into a commercial spot on TV.
Continue reading on econsultancy.com
---
---
Categories: Second Screen, Television