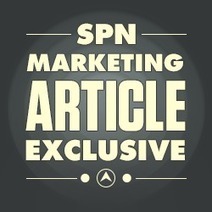 When's the last time you paid any attention to a banner ad?
Let's face it — web users have become adept at glossing over ads, no matter how well-placed they may be. These days, if you want to expand your customer base, you've got to have a solid content marketing strategy.
Why?
People are tired of the hyped-up, fluffy ads that don't provide any REAL information. Instead, they're looking for answers to their questions and solutions to their problems. The only way to give them what they're looking for is through solid web content.
The main difference between content marketing and advertising? It isn't good enough to pique people's interest for a few seconds. Instead, good content grabs their attention and keeps them intrigued for several hundred words (or more!). In the end, readers feel like they've actually learned something.
But how exactly do you create web content that does all of that?
Start Strong
If you don't open with something interesting, you're never going to get people to stick around. For example, I recently read an article about roofing that was (supposedly) written by an expert roofing professional. However, the very first sentence in the article was, "The roof is an important part of a building."
Huh?!
That sentence is so blatantly obvious that it insulted my intelligence. More importantly, though, the sentence immediately showed me that the writer had nothing of substance to offer. If he did, he wouldn't have started with a sentence like that!
So, how SHOULD the article have started?
Continue reading on www.sitepronews.com
---
---
Categories: Content Marketing