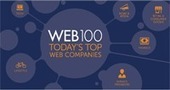 It's not news that Google dominates in U.S. search volume, but what is particularly noteworthy is that Yahoo! Bing Network's CPCs were 10-24 percent lower than Google's during Q3 2012 across six industry verticals: retail, financial services, travel, education, business to business, and computer and Internet.
These findings are part of AdGooroo's recently published Yahoo! Bing PPC Performance Metrics report, which compares the two search-advertising giants. This report coincides with the news that AdGooroo has expanded its service for clients with the addition of search-marketing intelligence data on the Yahoo! Bing Network, including estimated PPC spend, click-through rates (CTR), cost per click (CPC) and impression share/share of voice by keyword, ad and advertiser.
AdGooroo believes its study to be the first of its kind and will help search marketers make informed marketing decisions.
Key findings from the report include:
Continue reading on www.websitemagazine.com
---
---
Categories: Search