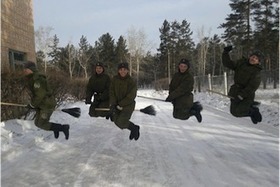 The real-time imperative is here. Consumers have higher expectations for responsiveness, participation and relevance than ever before. 42% of consumers think brands should respond to their questions within an hour. News, memes and trends are traveling faster than ever, as our attention spans get shorter, dropping by 58% in the last 10 years.
There's too much information to process: there's 60 times more content from brands in our newsfeeds than just two years ago. People have started ignoring everything on the periphery of their screens. They are 400 times more likely to survive a plane crash than click on a banner ad.
We're focused on images – which have 5x more engagement on Facebook than non-visual posts – and what's trending NOW.
These changes are fueling a real-time, creative content revolution. In order to break through the clutter, brands must create engaging, visual content that connects with consumers about things they are thinking and talking about in real-time.
Real Time Becomes Real
While interest in real-time marketing began to surge during the Oreo Daily Twist campaign in summer 2012, the Super Bowl was the true tipping point for real-time content, evolving from marketing debates about creative newsrooms to household conversations in the living rooms of millions of people.
After Oreo won the Super Bowl with its dunk in the dark post, dozens of brands jumped on the real-time marketing train. The first big test was the Academy Awards. Sensing a surge in interest, Edelman's David Armano proposed – and brands used – the #OscarsRTM hashtag to track the branded real-time marketing efforts. Some posts were good. Many were not. All of the results were minimal.
Despite the mixed success of opportunistic content around the Academy Awards, the pace with which brands have adopted real-time content has only increased. The Harlem Shake surged from the antics of five Australian teenagers to dorm rooms, break rooms and boardrooms around the world in record time, reaching a billion views in 40 days, half the time it took Gangnam style to reach this milestone. From the Simpsons' "Homer Shake" to Sony's "Cloudy with a Chance of Meatballs 2", many brands created their own iterations of the Harlem Shake. A few were wildly successful. But only a handful of the early videos created any kind of traction for a brand.
Continue reading on www.edelmandigital.com
---
---
Categories: Digital Advertising, Leadership