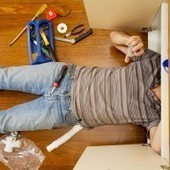 Let's start off by killing the RFP. That would be a good beginning to fixing what ails the digital media business. The rationale is that everyone wants to make themselves sound like their strategy is to secure advertising dollars currently being allocated to television.
Do you know what business doesn't use RFPs? The TV business.
The original purpose of an RFP is sound. When a business entity wants to get detailed information about a partner that can fulfill a service, it requests a proposal that generally is reliant on thoughts and ideas. If only. The majority of digital media RFPs focus on ad sizes and pricing. Publishers willing to have their value proposition equated to a unit price on a spreadsheet (and trust me, that's the first thing the agency is looking for) might as well throw in the towel.
Next, let's talk about this industry's irrational, self-defeating click addiction. Recently I read a fairly intelligent article about the beauty of those  newfangled advertorial native ad models on the Internet. It was making a good sell of it. Then it all came crashing down when the author wrote, "click-throughs are higher on native ads." Really? We're doing all this work to try and change the game, put our big boy pants on (Thanks Kobe),
be taken seriously by marketers as a viable portion of the marketing mix, and then we still try explain that the measure of success for this advertising comes as the result of a click?
Note to salespeople out there: If you find yourself pointing to click throughs as a means of how well your ad program performed for the advertiser, just give it up right now because this makes you undifferentiated from everone else. But I've been saying this for the past 10 years and not many care to adhere. At the very least, if you want to sound nominally intelligent while citing clicks, tell the person how many unique human beings those clicks represent. If you don't have that second feature, you really should
adjust your career expectations at your current place of employment.
Continue reading on www.digiday.com
---
---
Categories: Digital Advertising, Leadership