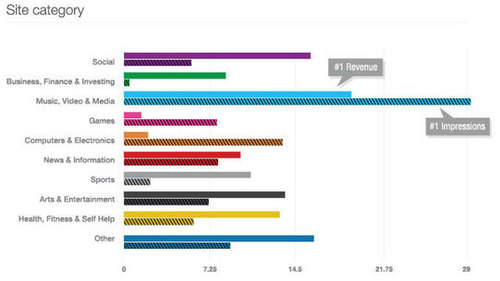 In addition to providing our regular quarterly insights into mobile ad traffic and monetization by device, geography and publisher category, this edition of the State of Mobile Advertising report will highlight three important drivers of the mobile advertising market.
The tight competition between iPhone and Android
The continued growth of international mobile ad markets
The importance of "intelligent prioritization" for advertisers to reach their desired audience
iOS regains lead over Android in mobile-phone impression volume; continues as the top OS in monetization
iOS continues to outperform all other device platforms in terms of monetization, with the highest average eCPM and greatest percentage of publisher revenue. In what emerged as a major competition toward the end of last year, iPhone has now regained a slight lead over Android phones this quarter. Also of interest is the continuing importance of tablet devices to the mobile marketplace. For the first time we are specifically singling out Android tablets as they grow to a small but noticeable share of the market. Meanwhile, the iPad dominates, growing to over 6% of all ad impressions and over 12% of all revenue. Finally, as we anxiously await the impact of Samsung's S IV devices, note that the Galaxy S III devices drove 11% of all Android traffic, up from 9% last quarter.
Continue reading on business.opera.com
---
---
Categories: Mobile