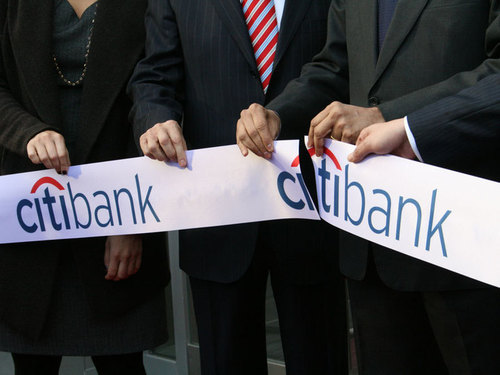 In a crowded conference hall filled with digital ad marketers, Citibank North American head of consumer marketing Vanessa Colella explained why it made perfect sense that one of her first orders of business was, in fact, "eliminating the digital marketing department."
While having a group of digital specialists who "all come with incredible backgrounds, they speak in jargon, and wear blue jeans" could be comforting, Colella explained at Ad Age's Digital Conference, that it is often a crutch.
Why? Because everyone in a company's marketing department needs to be fluent in digital strategy. "There's no path for you if you don't," she said.
So Citibank trained everyone, from those who specialized in bus shelters to TV marketing, to be digitally savvy.
"That, as you might imagine, was not an overnight thing," Colella said. "We did a lot of internal training, and we hired strategically," taking on people from Yahoo, Microsoft, and Google.
Colella believes in streamlining the marketing process, keeping things quick and simple.
Read more: http://www.businessinsider.com/citibank-eliminated-digital-marketing-2013-4#ixzz2Qo3kT4Bo
---
---
Categories: Brand, Digital Advertising, Leadership