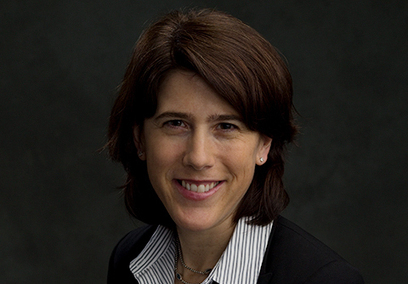 Who's got the quietest big ad business in tech? It's probably Amazon, which started modestly six years ago placing product ads on its own sites.
They were very untargeted, static ads across Amazon.com and IMDb.com," said Amazon VP Lisa Utzschneider, talking to us in advance of her appearance at 
Ad Age's Digital Conference next week
.
Six years later, Amazon is charging hard into the brand ad business, selling ads to clients like Lexus and Chrysler, which will probably never sell cars on Amazon.com. Amazon entered the ad business as a way to generate more sales on Amazon sites, but since then they've expanded to various Kindles, mobile apps, and off-Amazon through retargeting technology built in-house that can reach Amazon customers around the web segmented by demographics as well as those "in-market" for certain things like electronics.
To help with the retargeting offering, Amazon is said to have built its own demand-side platform — or DSP — that allows them to load all their customer data into a media-buying technology to target Amazon buyers on other web properties.
Amazon is taking the ad business seriously, and that means publicly talking about it. Ms. Utzschneider first broke Amazon's silence last fall at Advertising Week when she pulled the wraps off "Amazon Media Network," Amazon's play for brand advertising dollars.
How big is Amazon's ad business? Like Kindle sales, it's hard to tell. Safe to say quite a bit, given the sheer size of Amazon properties, which include Zappos, IMDb and Diapers.com and reach 108 million people a month, per comScore. In addition, Ad Age reported last year that Amazon was asking up to $1 million for ad packages that included the welcome screen of new Kindle Fires. Like Amazon's vast and growing media business–both physical media and downloads and services–Amazon doesn't need advertising, so it can afford to build the business methodically and in a distinctly Amazon way.
Continue reading on adage.com
---
---
Categories: Leadership, Retail