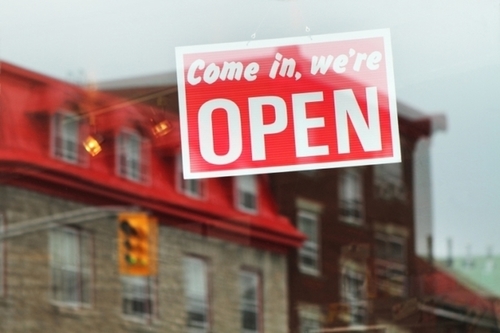 Shopper marketing can be broadly defined as brand marketing in a retail environment. With the proliferation of mass media, traditional consumer marketing has become more expensive and less effective. Transitioning marketing funds to affect decisions made at the shelf influences the shopper during the 'moment of truth' and has a dramatic impact on sales.  It's no wonder that shopper marketing continues to be one of the fastest growing segments in the advertising and promotions mix.
However, the digital revolution has turned the definition of a 'shopper' upside down. In the past, a consumer became a shopper the minute they walked through the door of a retail store. Those days are over.
Video may have killed the radio star, but information killed the retail shopper. In the past, consumers made decisions in a retail store because that's where the information lived – product, pricing and comparison information. This data now lives online, along with every consumer opinion ever collected. Consumers aren't researching products online because it's easier – they're researching online because it's better and provides an overall greater degree of consumer interaction. As a result, consumers aren't just researching products online – they are now making purchase decisions there as well.
Even further, the wealth of online information has enabled shopping research and decisions to disconnect themselves from product fulfillment. Shoppers may fulfill their purchase in an online retail environment or at a brick-and-mortar store – it actually doesn't matter because the  purchase decision is made in an online environment.  Winning in today's multi-channel retail environment requires us to separate the idea of conversion into two buckets – first winning the purchase decision, and then winning purchase fulfillment.  "Showrooming" is a perfect illustration of this concept.  Consumers are seeking the proper information to make a purchase decision, but the product fulfillment may be in a different retail environment.  Showrooming actually isn't a brick-and-mortar phenomenon; it's simply the practice of consumers separating product research and decisions and product fulfillment.
While much has changed, old habits die hard. The primary source for shopping information remains the retail environment. Winning retailers have a rich source of information and content to help shoppers make (and hopefully fulfill) purchase decisions.
Winning brands see the opportunity here – brand marketing in a digital retail environment. That is the revelation here: shopper media – the digital extension of shopper marketing.
Continue reading on blog.bazaarvoice.com
---
---
Categories: Retail