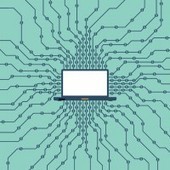 "The industry's preoccupation with accountability continues to cost it advertiser dollars."
In its formative days the online ad industry leaned heavily on accountability as its major selling point. No longer would advertisers be oblivious to which portion of their ad spend is wasted. Tracking would change all that.
This proved a compelling pitch, yet nearly two decades later, that promise has also turned out to be somewhat of a curse. Ironically, online advertising might find itself in better shape if its performance wasn't as transparent as it is.
"If it was harder to measure, investment in digital would be bigger," said Merkle CEO David Williams, comparing it to the softer metrics used to trade media such as TV. "I think at this point it's clear that in some ways measurement has stifled the growth of digital."
Advertisers know very well that the TV impressions they pay for aren't all being seen, for example, but they still throw billions at the medium every year. Digital, meanwhile, is held to a higher standard because that's what was sold from the outset. Advertisers are constantly looking for better targeting and tracking, lower CPMs and better performance. That promise of efficiency is ultimately driving online ad prices down, not up.
"When I moved to digital in 2000, we beat our chest with just how much we could measure, until we realized that just because we could measure it, it was not necessarily a good thing," explains Marco Bertozzi, executive managing director of Vivaki EMEA, who warns of the risk of the industry "measuring itself into the ground."
Read more at  www.digiday.com
---
---
Categories: Measurement