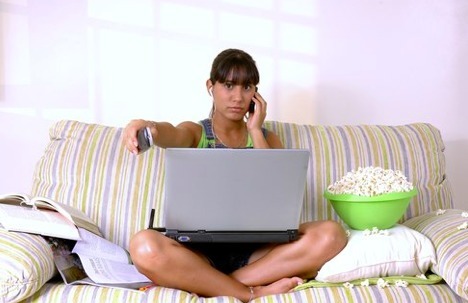 Marketers, educators, parents, it seems that almost anyone in the Generation X or Boomer demographic is scratching their heads trying to figure out Generation Y aka the Millennial. After all, it's the first generation to seemingly possess digital prowess as part of their DNA. And, it's the first generation to receive both a birth certificate and a social profile or presence upon delivery into this world.
A study published in 2011 by security company AVG and Research Now surveyed  2,200 mothers from around the world and found that 81% of children under the age of two currently have some type of digital footprint. 92% of U.S. children have an online presence created for them by the time they are 2 years old. In many cases, a digital presence is born before the child, with sonograms (23%) actively published and shared on social networks and blogs.
With every day that passes, Gen Y becomes far more important to the economy than we can realize. Yet the gap between how Gen Y communicates and connects and how businesses, educators, governments, et al. approach them is only widening. I often wonder whether or not we are simply trying to talk to ourselves in our approach when in reality, we are talking to strangers. This is important as without understanding what's important to them and why, without learning their behavior or decision making cycles, or without empathy, we cannot reverse engineer nor create a meaningful and engaging journey. We cannot create bridges from where they are to us nor can we expect them to use them.
Read more on www.briansolis.com
---
---
Categories: Research