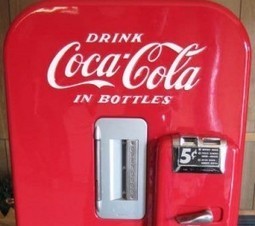 Coca-Cola Says Social Media Buzz Does Not Boost Sales
This week, a Coca-Cola representative made a statement that will create more than a few headaches in marketing, PR and advertising departments around the country. For all the talk of encouraging the conversation online, social media buzz does not appear to translate into short-term revenue gains (at least for Coke). Oh, and print ads are the most effective way for Coke to drive per-impression sales. Surprised?
It's a very dramatic announcement coming from a company with more than 60 million Facebook fans. But don't freak out just yet–and don't start gently lowering clients' expectations, either. According to AdAge, Coke's senior manager of marketing strategy Eric Schmidt (no relation) warned his audience at the Advertising Research Foundation's Re:Think 2013 conference not to read too much into the bombshell headline.
The key point: this study only concerned "buzz", which the company defines as conversations taking place on social networks and measures by "counting the raw publicly available comments" on Facebook, YouTube, etc. The fact that it's a very imprecise science will not come as a surprise to anyone who has ever suffered through a comment thread. And it's a complicated issue, too: Coke's blanket statement concerns millions and millions of users, and its automated measurement systems have a tough time figuring out which comments are positive. Coke plans to begin refining the way it measures this "buzz", and other brands will surely follow in its footsteps.
Other key findings:
This study didn't concern "sticky" content or sharing, so you can breathe a sigh of relief on that front
Print ads are slightly more effective than TV ads in driving "per-impression" sales(!)
Digital display ads are almost as effective as TV spots
"Search" ads are about half effective as TV (which is still pretty good)
See on www.mediabistro.com
---
---
Categories: Leadership