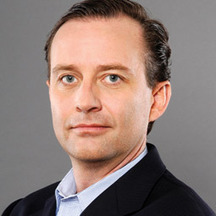 Forget online video. the big opportunity for advertisers are tv's "dark networks."
With the upfront looming, and increasing pressure to be innovative, many advertisers and agencies today are in a headlong race to shift and diversify their TV ad budgets, taking greater advantage of multiplatform-platform "video." And why not? TV advertising is expensive and campaign reach is declining thanks to audience fragmentation.
However noble and well-intentioned, however, the expectations of many of these advertisers and agencies are unrealistic, particularly those calling for 10% to 20% budget shifts out of TV into digital video. That's because, you see, 97% of all video viewing in the U.S. still occurs on TV. Yes. Whether the data is from Nielsen, Pew or eMarketer, all agree that only a small fraction of video viewing in the U.S. today occurs on devices other than the TV.
Clients can say that they want to spend 10% to 20% of their "video" budgets on platforms other than TV — but saying it doesn't make it so, or even possible, particularly if audience reach matters and you want to demonstrate any sense of cost-effectiveness. Here is why:
The problem with web video
While much talked about as a media channel, web video still has its share of challenges, especially around scale, content quality, ad load, usage concentration and price. Web video today represents only 2% to 3% of all video viewed in the US, and more than one-half of that is on Google's YouTube. Most of the video content here, 80% or more, isn't the kind of studio-produced "quality" programming that brand advertisers demand for their media placements (and forget about how much of it occurs in day-parts that many shun).
Ad loads are also only 10% to 20% of conventional TV, meaning it's very hard to accumulate significant media weight fast. And a small portion of web audiences consumes most web video — 20% of Americans consume 80% or more of all web video viewed — and, ironically, that 20% are heavy TV viewers too. On average, they watch six times more TV than web video each day, meaning they are already being reached with a lot of frequency by most TV advertisers.
See on adage.com
---
---
Categories: Television