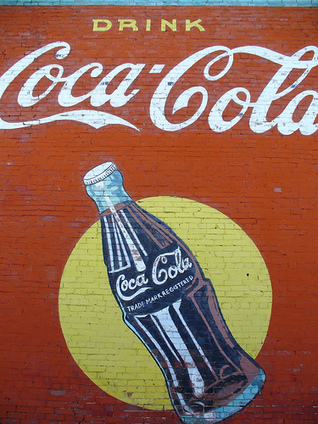 Coca Cola has realised their marketing strategy that has worked well for decades needed to evolve. They are moving from Creative Excellence to Content Excellence. The rise of social media networks has driven this change.
Coca Cola has been part of popular culture for over 100 years and has been called a "Vision Brand".
Its marketing and communication is purposeful and connects with its audience in a way that makes it stand out from its competitors.
Its mission is not about selling products but to create significant positive change in the world that makes the world a better place.
Coca Cola's mission statement
To refresh the world
To inspire moments of optimism and happiness
To create value and make a difference
Recently they have realised that their marketing strategy that has worked well for them for decades needed to evolve and as such they are moving from "Creative Excellence" to "Content  Excellence".
Creative excellence has always been at the heart of Coca Cola's advertising and they have decided that content is now the key to marketing in the 21st century on a social web.
Content for Coca Cola is is now the "Matter" and "Substance" of "Brand Engagement"
So what can we learn from Coca Cola's new marketing strategy?
Lesson 1: Create Liquid Content
The purpose of content excellence is to create "Ideas" so contagious that they cannot be controlled this is what is called "liquid content".
On a social web people can easily share ideas, videos and photos on social networks such Facebook.
So create content that begs to be shared whether that be an image, a video or an article
Read more at http://www.jeffbullas.com/2012/01/30/5-lessons-from-coca-colas-new-content-marketing-strategy/#eTixQfQFEl4O5lJF.99
See on www.jeffbullas.com
---
---
Categories: Content Marketing