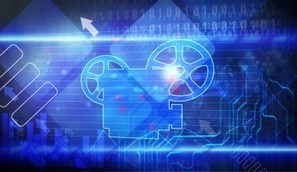 Two industry reports show opposite video marketing data, and brands must evaluate their customers to learn which avenue to take.
Video content reaches viewers all across the web via numerous devices. With big brands struggling to reach fragmented markets, mobile-friendly content offers some relief, but only when its used effectively. Brafton recently reported on Conviva data that showed consumers are more likely to complete video clips when buffering issues don't occur. The study also found these problems are less likely to happen on PCs than portable devices, and strategic, pre-planned content is more successful than live streaming. However, a new study from video platform Ooyala reports the opposite.
The source notes that overall digital video viewing time on mobile devices doubled in 2012, reaching 8 percent by December 2012. Ooyala credits the impressive growth to the emerging tablet computer market. Tablet video sharing on the Ooyala platform is up 110 percent year-over-year, and smartphone views are also up by 87 percent. In contrast, Conviva data suggests there are more buffering and start issues with mobile video experiences. The source noted 17.5 percent of videos never start on Android devices and 14 percent never load on iOS devices. Where Ooyala metrics indicate that consumers are willing to wait through the buffer and load process, Conviva claims less reliable video delivery, common on mobile devices, causes people to abandon clips.
See on www.brafton.com
---
---
Categories: Video