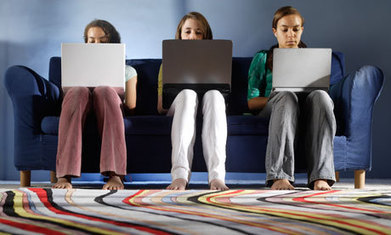 What does research from Nielsen, Google, Deloitte, Thinkbox, BSkyB and others tell us? By Stuart Dredge
In 2012, a lot of people are using smartphones, tablets and/or laptops while watching TV. But how many, what are they doing, and what might it mean for the TV industry?
It's a question being chewed over at pretty much every industry conference, and there is no shortage of research companies conducting surveys to try to help them understand viewer habits, and respond accordingly.
I thought it might be a good time to round up some of the latest studies, all from 2012, and draw a few conclusions. Starting with the latter:
Somewhere between 75% and 85% of TV viewers use other devices while watching, although a lot of these people are doing unrelated tasks – it's startling how many surveys come up with around 60% for the percentage of people who are emailing, which is a telling (and somewhat dispiriting) comment on modern working habits.
See on www.guardian.co.uk
---
---
Categories: Second Screen