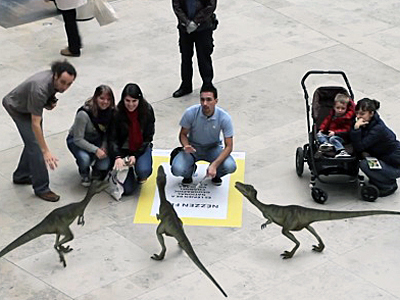 In a world full of smartphones, augmented reality (AR) campaigns are a very smart and unique way for brands to engage with consumers.
Instead of watching a television commercial, looking at an ad in a magazine, or seeing a quick web ad before your YouTube video, AR lets consumers actually interact with the brand.
Whether consumers are test driving a new car model, learning a new recipe, or playing a game, AR campaigns resonate with consumers in a way that most other ad platforms fall short. The ad becomes a game, versus just promotional material. And the product still comes across, which is, of course, the point of advertising.
Read more: http://www.businessinsider.com/augmented-reality-campaigns-2013-2?op=1#ixzz2LIggZraz
See on www.businessinsider.com
---
---
Categories: Social Media